MageXo is an exclusive Ergonode Gold Partner
As a Gold Partner for the Czech Republic, we present the revolutionary Product Information Management software Ergonode – a modern open-source platform for product information management.

Do you have chaos in product data? Are you looking for an effective solution for managing it?
Do you want to get rid of copying information from one system to another? Do you prefer the ease of use or, for example, expand to more markets in different languages? Do you need to promote and sell products on different channels? Ergonode can make your life a lot easier.
What is Product Information Management or PIM?
In general, PIM is software that manages all the data related to the products in your product catalog (eg size, weight, description, reviews, certifications, etc.). It integrates with e-commerce platforms such as Magento and other channels or data sources and software systems. With PIM, you can track all of the company's catalog and inventory data in real-time, send it to sales channels in the correct format, and ensure automatic synchronization from PIM to the next channel via the API.
Ergonode is a new level of Product Information Management
Ergonode is an advanced ergonomic PIM system that is built to make all work as easy as possible. It offers a clear and well-arranged user environment in which everyone can find their way around quickly.
The main added value is a very efficient and easily configurable workflow for the coordinated cooperation of your team, thanks to which you can easily manage hundreds of thousands to millions of products at once.
You can easily design the appearance of product data using the template designer tool for creating your templates. You can define an unlimited number of product attributes for the best possible description of your products. A wide selection of attribute types is available to create the product structure: single text, text area, single select, multi-select, unit, single image, etc. The possibilities of creating product content are thus de facto unlimited.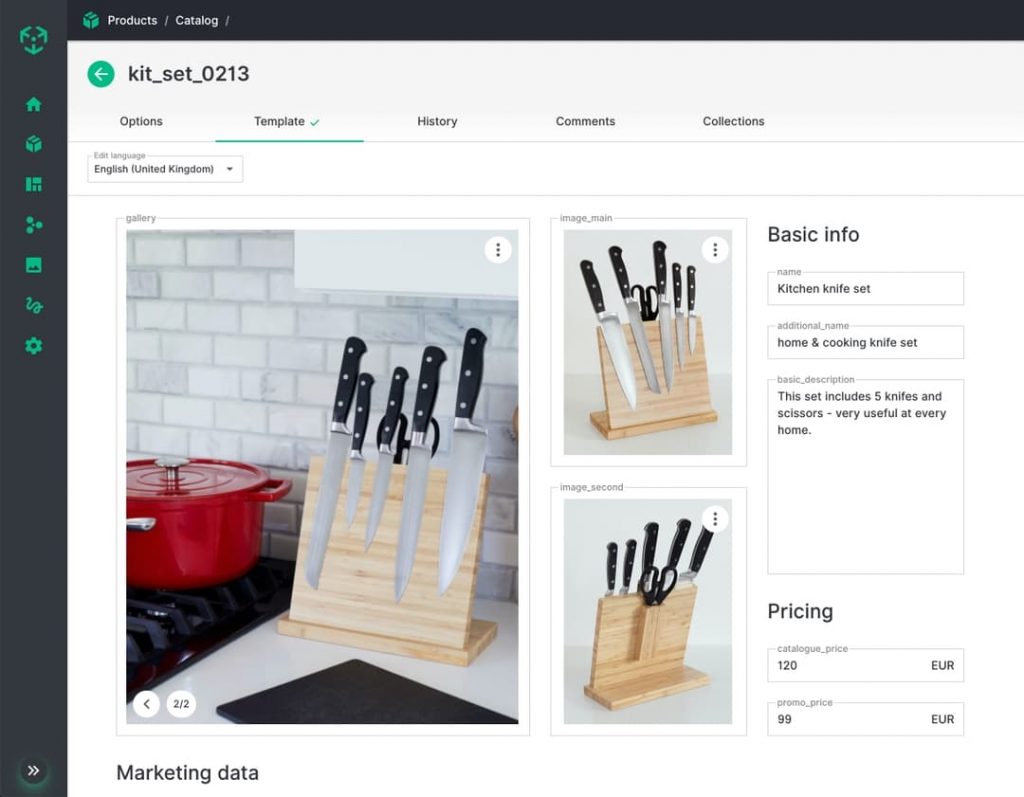 The product data management will be greatly facilitated by bulk functions as you know from Excel, the possibility of flexible column settings using drag & drop or advanced filtering.
If you operate in more markets or plan to expand, you will appreciate the ability to create an unlimited number of language versions, automatic translations, and the inheritance tree function.
Ergonode also manages to create relations between products, where it is possible, for example, to create manual (according to SKU) or automatic (with segmentation rules) connections between products.
Ergonode is open-source with a flexible architecture with an independent backend and frontend communicating via the REST API. Thanks to the use of headless access and Vue.js, it is a powerful and fast application with the possibility of adapting the system as a Desktop Progressive Web App.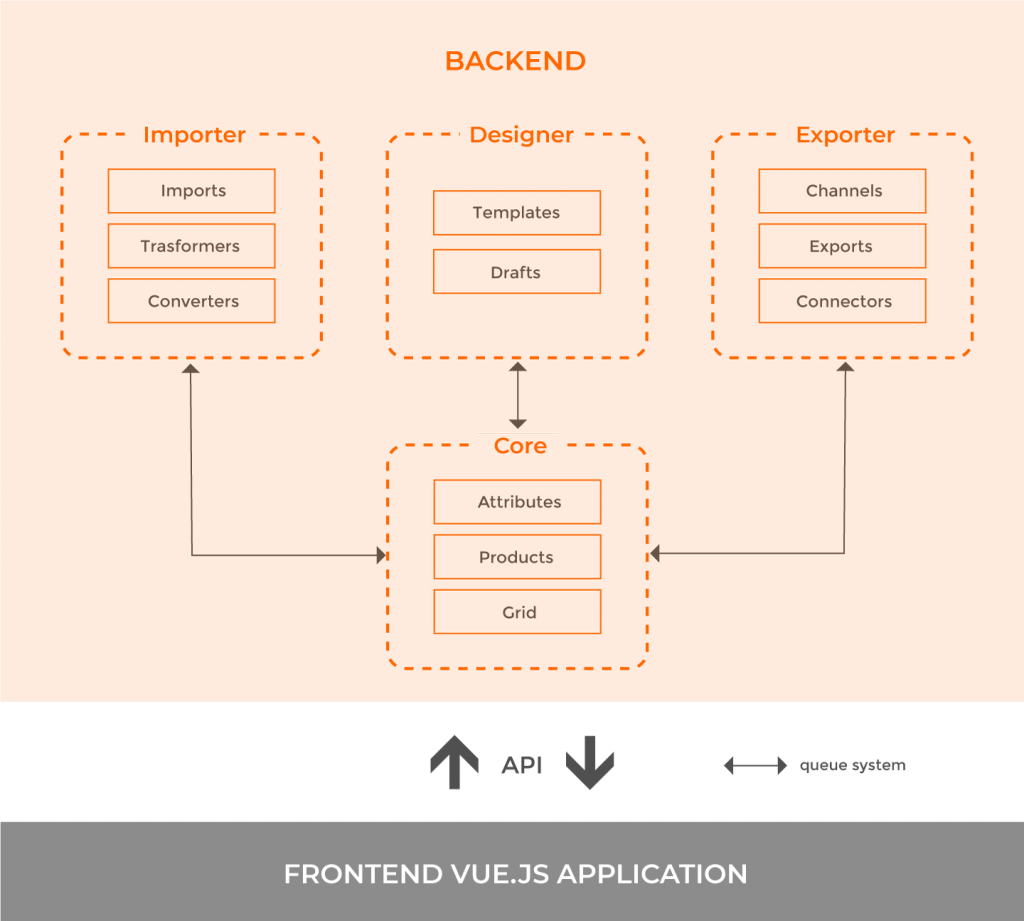 The main benefits of Ergonode in a nutshell
Increases the efficiency of your team thanks to an easily adjustable and clear workflow exactly according to your needs.
You can manage hundreds of thousands to millions of products at once.
Thanks to an easily adjustable and clear workflow exactly according to your needs, it will increase the efficiency of your team.
It will facilitate your expansion and significantly reduce the cost of language translations.
It's open-source.
It is built on the latest technologies.
As a certified Ergonode gold partner, we will provide you with complete implementation, ongoing and reliable management by our experts. We are also happy to provide consultations or training for your colleagues at any time.