Adobe Summit 2021 Highlights – Part 1
We bring you a fresh portion of information from the Adobe Summit 2021. The summit was held online at the end of April and focused on current topics that move the digital world. We serve you the most interesting things that were heard from professionals in the field. Below you will find the first five topics, the other four topics we will publish in the next blog post.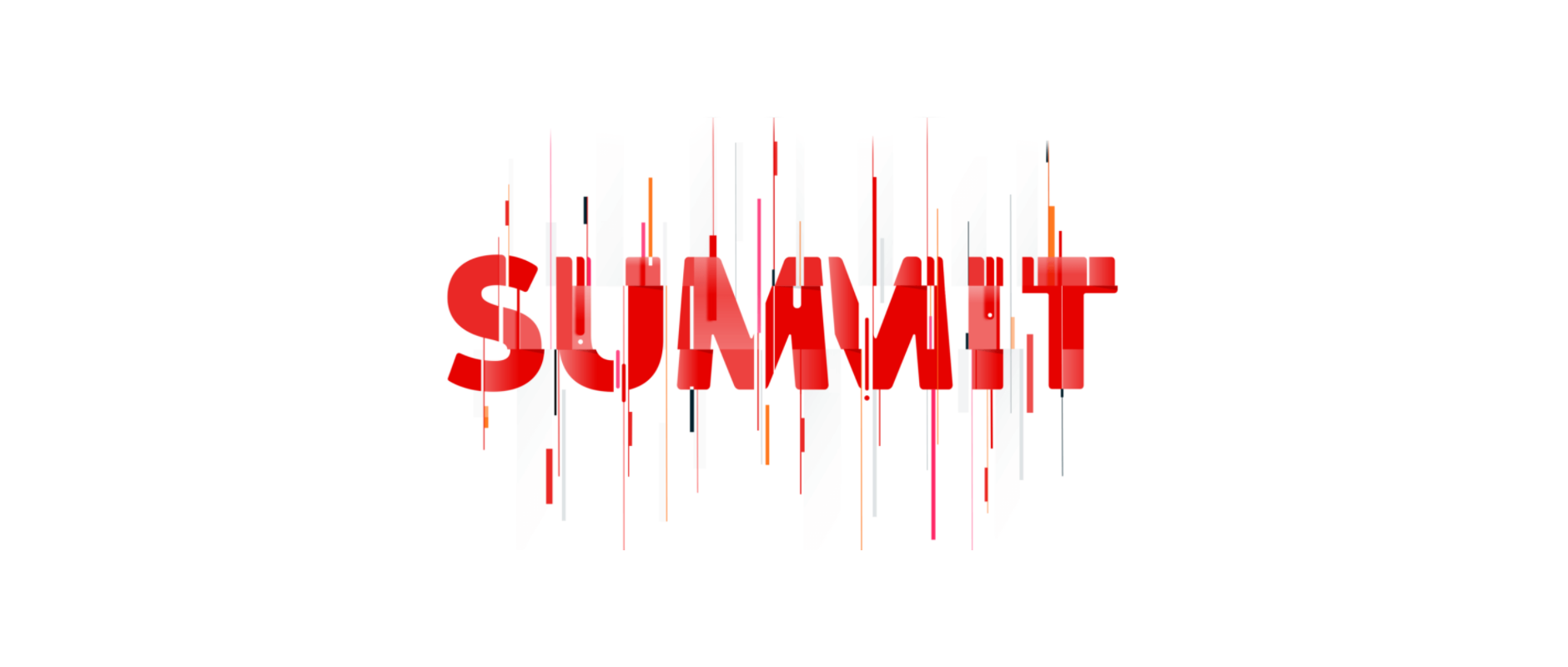 The Biggest Digital Marketing Trends for 2021
Link to the talk
Authors: Jason Heller, John Copeland
Since last year we've all been living the new normal, where interacting with brands has become increasingly digital. Industry experts Jason and John reveal what will the marketing and customer experience landscape look like this year.
According to their experience, we will see:
More meaningful digital experiences, personalization, and move to DTC models


Personalization at scale is the answer to pandemic's digital acceleration

A move to first-party data, consent, and identity resolution to build consumer trust and thrive in a cookieless world


The cookie has crumbled; the renaissance in contextual, intent-based targeting

Doubling down on digital transformation, with an emphasis on people, and shorter paths to value for technology investments


2020: digital transformation under duress, investments under pressure to deliver value

Building content marketing agility to feed a non-linear and always evolving digital customer journey


Culture and society can change in an instant, so companies need to be agile

A greater percentage of advertising budgets will be moving to digital, with more ads that focus on responsibility


More experiential, relevant, and personalized ads, ads focusing on brand purpose
And what are their recommendations for digital marketers for 2021? There is no time to rest, here is the to-do list:
Focus on creating more meaningful digital experiences.

Develop strategies and governance over first-party data, consent, and identity resolution.

Emphasize people and shorter paths to value for technology investments.

Tie purpose and values to your advertising.

Build a foundation for agile content management.

Improve and prioritize measurement capabilities.

Translate agile principles to marketing.

Bring brand purpose into your marketing strategy.
…………………………………………
Building a Scalable Direct-to-Consumer Digital Foundation
Link to the talk
Authors: Mike Lewis, Charlie Hall
As we all know, COVID accelerated the increase in online shopping and consumers are turning directly to brands to fulfill their needs. As a result, B2B companies are investing in digital transformation to align with changing consumer behaviors. Mike and Charlie share their experience how they've done it at Pentair.
Charlie mentioned few important facts why customers turn to buy directly from the brand. First is product availability and greater selection. Customers are also looking for increased comfort and convenience in terms of returns, shipping, etc. And last but not least, they want to lower the costs.
And what are the main reasons why accelerate the digital transformation on companies' side?
Cutting costs

Improving agility, staying competitive

Ownership of data and customer experience

Delivering omnichannel experience
Charlie also thinks that for implementation of a successful DT you need to develop a strategy and a roadmap. Here are some tips on what to focus on:
It all begins and ends with

customer and employee experience

– if it is not a good decision for a client or employees, then it is a decision that needs to be questioned

The roadmap should address people, process, and platform

– 1-3 years of duration, divided into quarters with reasonable objectives, also good to set initiatives on monthly level driving those outcomes, break them down into the changes, that are going to occur on people, process and platform level
Then Mike presented 5 Must-Haves for a Streamlined DTC Channel:
PIM First

CMS + Commerce + CRM = Success

Data Integration Platform = Scalability

ERP is Key

Test, Test, Test
DTC and B2B can go hand-in-hand
They both agreed that it is very important to preserve the relationships with all your partners, they can also benefit from your new DTC channel – e.g. consultation, delivery, and installation, service and support, maintenance, etc.


…………………………………………
Multiple DTC and B2B Brands, One Platform and Integration
Link to the talk
Authors: Gian Genovesi, Ryan Henning
Gian and Ryan presented a case study about how United Wheels managed to leverage a multisite Magento Commerce implementation to expand into several new niche markets. In this project they had to deal with managing multiple brands across numerous sales channels, building brand identity for each new and distinct channel, providing an exceptional customer experience, and improving revenue-generation capabilities. They both agreed on the fact that extensive integration work was critical to project success, bringing data from all brands into one ecosystem to better understand and engage the customer.
So what was their growth strategy?
The Need: Multiple dynamic, scalable eCommerce sites that are easily managed from one platform
The Goals: Expand visibility of the DTC brands and flourish in both B2B and DTC markets
The Solution: Partner with the experienced Magento team, implement Magento eCommerce, and integrate with the existing ERP, JD Edwards on IBM i
They presented lots of technical details, but for us is interesting what they've learned:
Adobe Magento Commerce is a great choice for creating multiple brands to target disparate markets; it is flexible enough to address all of your needs, including B2B and DTC

You can expand your market share through distinct, customized eCommerce sites that are easily managed through one instance of Adobe Magento Commerce
Strong integration experience and a proven strategy is essential for a hassle-free implementation, no matter your business goals
And what are the results? All United Wheels sites now benefit from Magento, including:
Updated and easy to use site experience

Scalable environment

Magento's marketing and SEO tools and abilities

Improved data communication between systems

Platform customizations across unique & customized brand experiences
…………………………………………
Optimize Your Site Performance with Progressive Web Application
Link to the talk
Authors: John Knowles, Salvatore Denaro
As you already probably know, since this May Google has introduced Core Web Vitals. We have informed you about these metrics earlier in this blog post, but this presentation gives us an even closer look at how exactly it connects with performance and PWA.
What are the three golden rules for better performance (according to John and Salvatore)?
Do not send pixels that cannot be displayed (send pictures that are responsive)
Do not send bites that will not be processed
Do not send content which user does not require
They also mentioned several basic (and probably not very surprising) recommendations:
Pictures
Compress and reduce the size

Make them responsive

Use up-to-date formats such as WebP, JSON, JPEG 2000, or JPEG XR

Lazy loading (pictures load at the time when the user needs them)
JavaScript, third parties, and tracking
If you do not actively use third parties, stop them or delete them.

If you have more services that in fact do the same job, consolidate!

Lazy loading approach to third parties (e.g. chatbots do not load automatically, use a static button)

Motivate your suppliers of services for better performance.
PWA is in the essence about providing quick, reliable (it works offline, responsive layout) and attractive (mobile-first design, consistent UI) customer experience.
John presented an example of lazy loading. When loading the pages PWA does not have (except for the search box) any concept of another search. When the user gets to typing the third letter in the search box, a small amount of JavaScript from the third party's library is loaded and it also initiates actions, which need to be displayed to the customer. It is in fact an instant result. What we really do not need to do is loading a big search library for every customer, just in case he/she may need it.
John also recommended using offline, saving into the cache, and refreshing data in the background or after loading.
After you have done all that stuff, what comes next? Keep the performance with respecting the following principles:
Performance is operating, not capital costs

Prepare budgets, continuously control a keep them

Evaluate the benefits of every change
…………………………………………
Work in BETA: The Rising B2B Decision-Makers
Link to the talk
Author: Ty Heath
Ty presented a B2B Institute study that examines the changing behaviors and attitudes of the first cohort of digital natives to assume positions of seniority in business. So who today's decision-makers are? Meet the BETAs.
And what does it stand for?
B: The line between their life and work is Blurred
E: Their identity is defined by professional status, personal brand, and continuous self-Evolution
T: Technology has more influence than anything else on the BETA mindset
A: BETAs demand brands Act on social justice issues.
According to the study, BETAs have significant influence through the B2B buying process. They want to be innovative but are more risk-averse than they might realize. They consider more vendors more often, but they only select those they know. The BETAs are the first "LinkedIn Generation", it is necessary to leverage social media to connect with them. BETAs also care about multiculturalism, community contribution, and sustainability, so you should consider how these pillars factor into your brand purpose. Also, note that talk is not enough for them, meaningful change and results are expected.
What are Ty's recommendations when it comes to reaching BETAs?
Communicate in ways that cut through the noise. Distribute content through social media and other easily consumable digital formats. Guard against burnout.

Develop a clear brand purpose and invest in your community. Take action on social issues that impact your community. Invest in the long term, even if it means short-term sacrifices.
Celebrate client wins publicly. Mitigate risk for BETAs' to overcome defensive decision making. Recognize and nurture star talent.
Ensure that your solutions are seamless and tech-centric. Show up mobile-first and video-heavy. Use tech to gather intelligence.
You will find the other three lectures in the next blog post 🙂