QuarticOn: Effective online business? 3 technologies that's worth believing
This time we present the e-commerce possibilities offered by the use of QuarticOn technologies. QuarticOn is one of Magento's partners and develops systems to support the personalization of sales processes and Internet marketing.

The word dizzying is no longer enough to determine the pace of today's development of e-commerce. Along with the change in the digital ecosystem, which was due, among other things, to the COVID-19 pandemic, several trends can be observed, two of which stand out in particular: a record high number of competitors and greater consumer buying awareness.
What can you do in these circumstances to stay afloat, build an effective online store, and win the battle for the customer? Modern technologies come to the rescue, which is available at your fingertips thanks to the platforms.
For example, Magento has more than 5,000 extensions, that can be installed directly on or off the Magento Marketplace. The available solutions are the result of the work of industry experts, and their goal is to save time, optimize and automate business processes and increase revenues.
Technology # 1: An effective internal search engine
The internal search engine is an absolute must-have of a modern e-shop: almost half of the Internet users go directly to the search bar immediately after entering the e-shop website. Improving the appearance and usability of the internal search engine, therefore, gives you a real chance to increase your conversion.
AI Smart Search is an internal search engine based on artificial intelligence algorithms. Its range of functions ensures above all the speed and accuracy of the search. These include:
autocomplete – it often happens that customers do not know the full product name or a specific model; without autocomplete, there's no chance they'll find it;
support of synonyms in entered phrases – equipping the search engine with this option is a tribute to the individuality and way of thinking of each customer; the bag may be called the purse and the bowl may be called the basin – taking users' creativity into account is a guarantee that every search will return results;
the ability to detect errors and typos in entered phrases – e-consumers sometimes enter the

 phrase too quickly, make typo or ignore spaces;

enforcing only the correct forms of phrases will discourage the customer from making further purchases;
Full Search Results Page (SERP) with advanced filtering and sorting – makes it easy to navigate search results, especially when dealing with a wide range of products.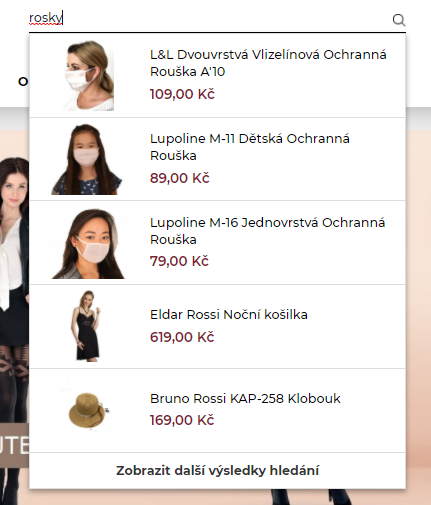 Technology # 2: Personalize your product offer
Personalization is a concept that has been emerging consistently in the e-commerce industry for several years. There is a reason – almost 70% of people shopping in online stores expect individual treatment.
The QuarticOn solution, ie the product recommendation engine, makes it easier to guide the customer throughout the purchasing process and introduces him to products that meet his needs, interests, and expectations. Matching the offer is due to artificial intelligence algorithms that record the behavioral data of each customer, creating a separate purchasing profile for him.
When personalizing the product range, it is worth taking into account the entire space of the online store and making full use of its potential. Widgets with products are located in strategic places on the store's website. These include standard ones, such as the home page or product page, and non-standard ones, such as a 404 error page or a page with an unavailable product.

Technology # 3: marketing automation
Identification of communication paths with clients is the first phase of building long-term relationships. The second is to connect them with the recipients through segmentation and personalization. It turns out that a vast majority of people who receive newsletters point out content that does not meet their requirements as a reason to resign from communication.
QuarticOn's marketing automation tool allows you to create banners, pop-ups, cyclic email campaigns, and one-time newsletters for all or specifically defined groups of recipients. As a result, recipients receive content based on their previous purchase history, interests, or activities on the store's website, effectively convincing them of the brand. Automation, therefore, supports pre-sales and after-sales customer care and also saves e-commerce managers time by monitoring web traffic for them.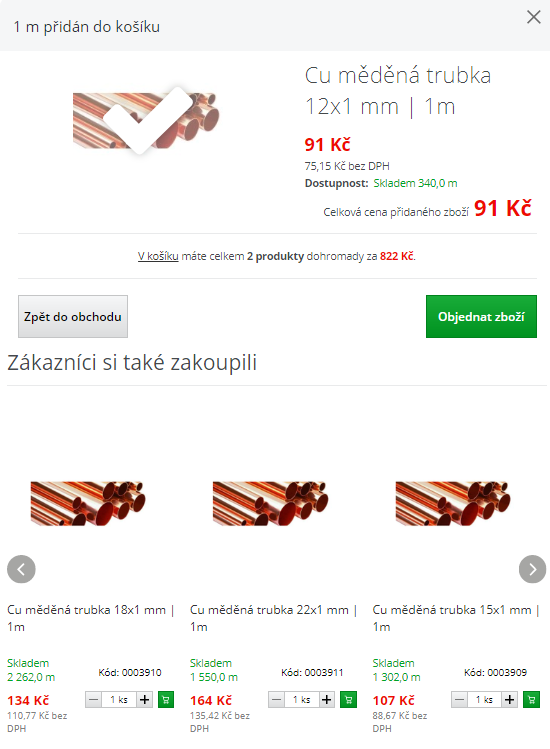 Are you interested in these solutions? QuarticOn products and services are especially suitable for medium and large e-shops, trading companies operating in many areas of e-commerce, and operators of video content sites.