New Magento 2.4 is here!
Join us to see what technological innovations and new conveniences the new version of Magento 2.4 brings, which is available worldwide from July 28.

First of all, it is necessary to mention that those who are still working on the current version of Magento 2.3 will have the opportunity to gradually move to a more advanced version until 2022.
Major Magento 2.4 NEWS
Easier, more automated upgrades with Composer Update Plugin

Expansion of GraphQL API for headless solutions

Support for the latest versions of tech stack components like Elastisearch 7 and PHP 7.4 to ensure long-term compliance and improve performance

2FA (Two Factor Authentication) on Magento Admin enabled by default 

Updated components like MySQL, Maria DB and the Laminas Project to the latest, most secure versions and libraries

30+ security fixes and improvements
Pages loads up to 43% faster at high traffic

As for the technological shift, Magento 2.4 supports the latest technologies and is able to support PHP 7.4, it also has fully covered the latest Storefront using the GraphQL Storefront API Extension and at the same time the Composer Update Plugin.
B2B module improvements
Up to 50% faster re-ordering for large orders
Up to 30% faster quick order add-to-cart functionality

Adding configurable products to cart is 11% faster
Magento 2.4 is completely redesigned for B2B and one of the novelties is, for example, Order Approval Workflows. Streamline B2B purchasing with an efficient, personalized approval workflow process.
Multi-Source Inventory Management (MSI)
Give shoppers more fulfillment options and put physical locations to work, for example with Buy Online Pickup In-Store (BOPIS) process.
Easily set which locations eligible for pickup and settings
Store attributes such as hours can be shown on storefront
Shoppers can select pickup location during checkout
Email notification to customer when orders are ready to pickup
Support for bundled products with multiple inventory sources
Performance improvements to page load times
Rebuild media gallery
Asset management has now much better admin user experience. Quick Media Gallery access from Admin navigation, controlled access via ACL, exponentially faster search and filtering images results (>10x). In new Media Gallery is improved Magento 2 Adobe Stock integration – you can search, preview, and licence Adobe Stock images right from Media Gallery, including attributes and licensing status.
New Media Gallery is different modul, which you can activate in 2.4.0. In 2.4.1 will be on by default, but current Media Gallery will remain available.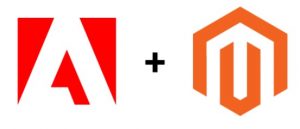 Security Logins with Two Factor Authentication (2FA)
As an increasing number of businesses are forced to shift their operations to work-from-home digital solutions, hacking threats are rising. One of the most common – and basic – threats is from the account log-in page.
Because 81% of data breaches have been the result of weak or stolen passwords, 61% of people reuse the same or similar passwords everywhere, 75% of skimming attacks investigated by Adobe Security were due to a compromised Admin account.
2FA provides an extra layer to authentication to:
Make the Admin and other login portals more secure
Reduce the attack surface to skimming attacks
Decrease operational costs associated with security incidents
Braintree VBE
Braintree payments (PayPal, Google Pay, Apple Pay) was part of Magento core. It has been migrated to become standalone modul. This enable Braintree possibility to release updates, new features, improvements and security fixes much more frequent, independent from Magento core updates.
With Magento 2.4 we are ready for your new project!
——————
If you want to know more, be sure to stay tuned, we will focus on the new update much more and in more detail.
Don't forget to follow us on our social networks, thank you.