Adobe Experience Cloud
Adobe Experience Cloud offers a comprehensive line of products for analytics, marketing, advertising, and business, based on artificial intelligence. Transforms content, data, and personalization into a smart, real-time customer experience.

The central brain of your marketing
It integrates Adobe Marketing Cloud, Adobe Advertising Cloud, and Adobe Analytics Cloud on a single platform, allowing you to centrally create and manage campaigns, analyze data, and deliver more relevant messages across a variety of online and offline marketing channels.
…………………………………………………
Automation and AI for efficient management
With automated tools and artificial intelligence, Adobe Experience Cloud allows you to customize and improve the performance of e-shops, applications, and social networking sites, or manage and reuse acquired user data.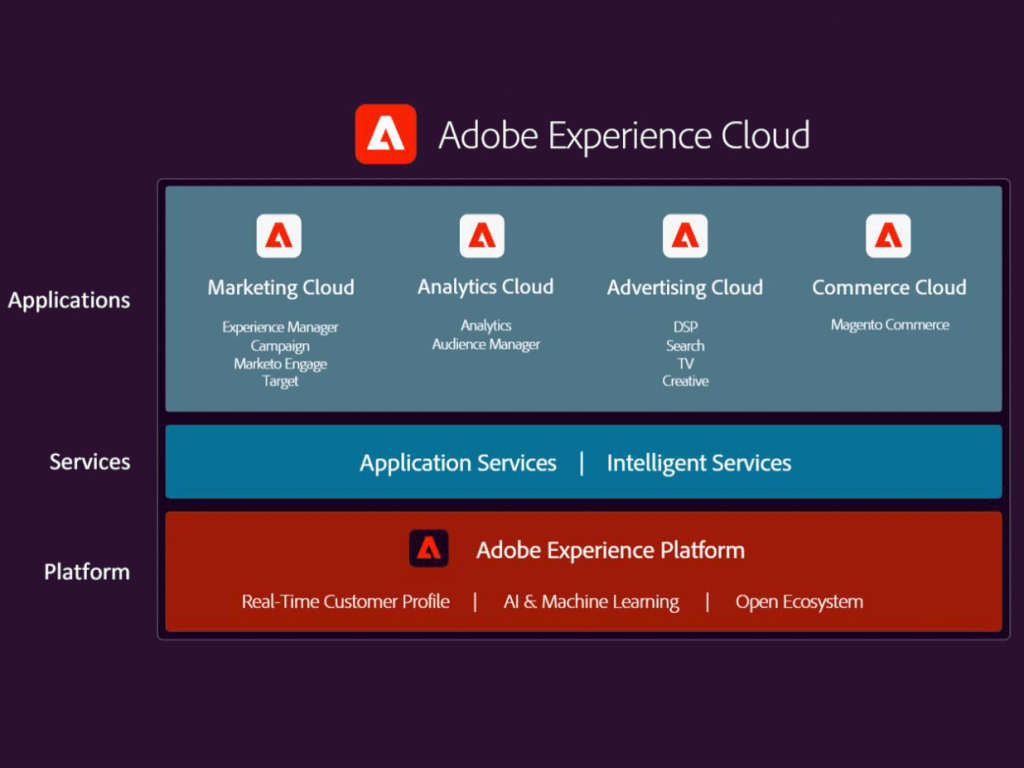 What types of solutions are included in Adobe Experience Cloud services?
Measurement solutions
Measures the use of websites, applications, and social media. They show how you interact with online marketing campaigns.
Personalization solutions
Test new content and create websites, applications, social media profiles, and e-mails relevant to users.
Content management solution
They store, update and deliver images and other content to websites, applications, and marketing materials online.
Advertising solutions
They improve advertising on the web, in applications, search engines, and on social networks. They automatically send e-mails, text messages, and other campaigns online and offline.
Adobe Experience Cloud benefits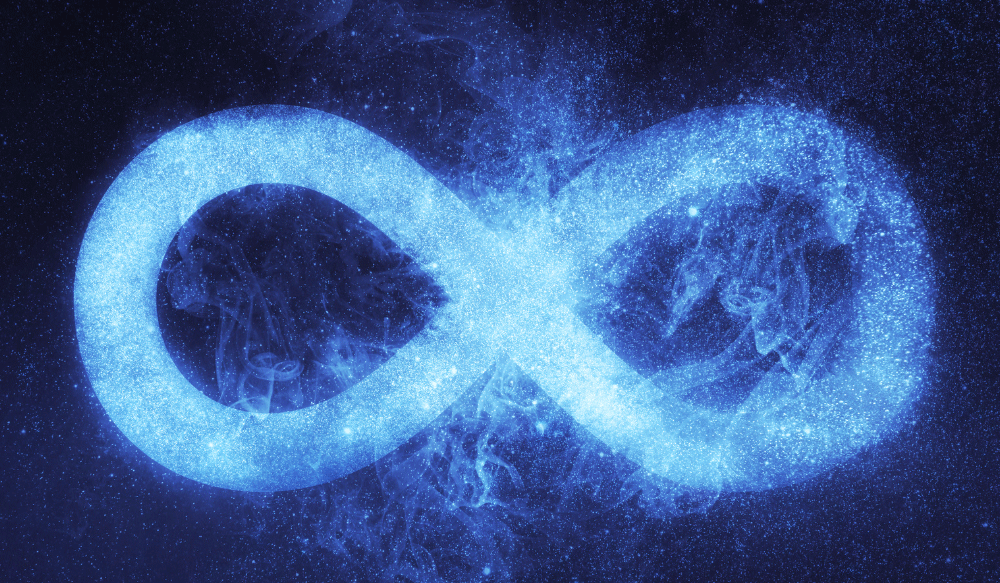 It connects all customer data and creates a truly unified profile. The user sees his customers in real-time and in an optimized environment.
It effectively uses a large amount of content to personalize and customize CX.
Cross-Channel Orchestration designs, delivers, and manages experiences across different channels and devices.
Through artificial intelligence and machine learning, it maximizes the efficient use of data and content.
The platform is open and flexible for integration with internal systems and connected to a wide partner ecosystem.
What do you get with the Adobe Experience Cloud?
Better online resource management and marketing. The strong, consistent, and personalized digital customer experience at all contact points. Adobe Experience Cloud will help you with the first steps in the digital transformation and in moving your business to the next level.
Digitization – We will guide you through digital transformation based on content, data, and AI.
The advantage of a strong foundation – CMS with powerful digital technology.
Unified Technology – Products communicate, collaborate, and track customer interactions from A to Z.
Powerful personalization – Gets audience and interest information so you can integrate it into CX across channels.
Cloud architecture – Supports traditional and new channels. Accelerates deployment thanks to ready-made connectors and interfaces.