Adobe Sign integrates with Adobe Commerce
Adobe now makes it easy to deploy the digital signing process as part of the customer journey. Learn about the benefits of integrating Adobe Commerce and Adobe Sign.

Don't lose customers at the end of their customer journey
Enable your customers to sign electronically. You will not lose them during the shopping trip and at the same time provide them with a better user experience. When a business transaction requires a signature, it is often interrupted, both for B2C and B2B. As a result, many companies lose business. Thanks to the adoption of electronic signatures, the personal conclusion of personal transactions/contracts have recently become a thing of the past. The COVID-19 pandemic has accelerated the adoption of e-signatures even more, as companies have been forced to switch to a purely digital model. Compared to February 2020, this year the Adobe Sign service recorded more than 200 percent of users year-on-year.
What is an e-signature, e-signature, or electronic signature?
It can replace a handwritten signature in virtually any process it is a legal way to obtain consent for electronic documents or forms.
What is the difference between an electronic and a digital signature?
Electronic signatures are fast, simple, and acceptable for almost all types of agreements. Signing documents is as easy as a click.
Digital signatures bring increased signatory identity authentication and signature encryption. You will find them in highly regulated industries and regions.
More customers thanks to the secure and flexible Adobe Sign
With Adobe Sign, you can simplify the process of signing Word, PDF, and more with online signatures. By uploading an online document to Adobe Sign, your customers can sign documents quickly and easily.
Adobe makes it easy for marketers to deploy digital signing processes as part of the customer journey through integration between Adobe Commerce and Adobe Sign. For many Adobe Commerce merchants (formerly Magento Commerce) who have to deal with different contracts or work signature procedures as part of the purchasing process, this integration can provide their customers with a more efficient, digitized, an unobstructed experience where electronic signing becomes a natural part of the payment process. These are, for example, signatures of contractual conditions, purchase agreements, warranty or service contracts, etc. The Adobe Sign function can be easily configured using Adobe Commerce Admin to suit the look and needs of the Adobe Commerce merchant's website or e-shop.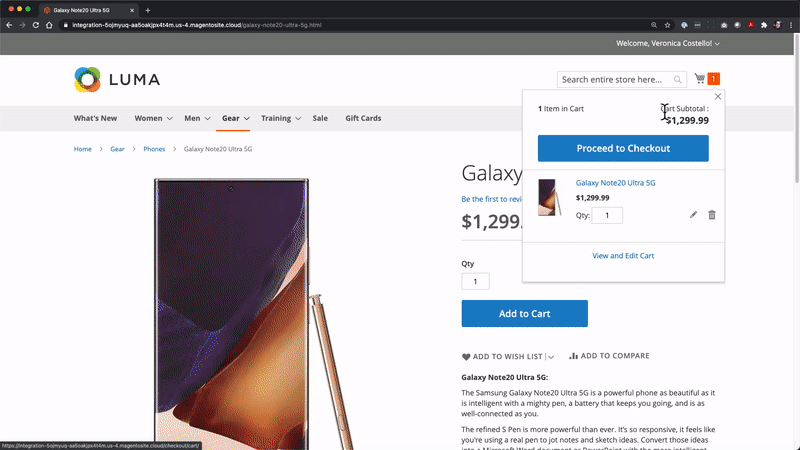 What are the benefits of Adobe Sign?
You get signatures and more customers. Quickly.
Submit a signature request by entering the signers' email addresses in the order you want to sign them. If necessary, insert signature fields so that you can collect signatures and other information online. Just click "Submit". It's so easy.
Legal signatures you can trust.
With Adobe Sign, you know you're getting a signed document that's as legally binding as a handwritten paper document. Adobe electronic signatures meet the most demanding requirements and comply with worldwide signature collection laws.
Easy signing and sending.
Adobe Sign provides you with mobile electronic signature software that makes it easy to sign any PDF document online from any touchpad, smartphone, or browser. Recipients simply click on the link and then drag and drop their free online signature on their device – regardless of the file format you use. No download or account registration is required.
Notifications and reminders.
This service notifies you when a document is displayed or signed. You can also send reminders to keep things moving. Each step of the process is tracked and recorded in the Adobe Sign user-friendly interface for a fully visible audit trail.
Merchants using Adobe Commerce can integrate Adobe Sign into their store by downloading the Adobe Sign extension from Adobe's Magento Marketplace. This feature has been in place worldwide since the second half of this year.